8 Green Flags in Apartment Hunting
Finding the right apartment is never easy, especially if you don't know what you're looking for. Looking for your next home is difficult because no apartment, landlord, or management company is the same, so you're forced to use your best judgment and research to determine if an apartment is right for you.
Of course, depending on your budget, you'll need to make some compromises.
While the more amenities an apartment has, the more convenient and comfortable it will be, you don't want to sign a lease for a home you won't be able to afford. If you think you've found the right apartment but are unsure whether to trust your judgment, you've come to the right place. Here are the green flags when hunting for your next home.
1. Within Budget
If you find an apartment you love within budget, you're one of the few lucky renters out there. Your apartment must be affordable, allowing you to pay off all your other bills and debts and still have enough left over for entertainment and savings. Before you tour an apartment, ensure that it's within budget. There's no reason to waste your time looking at a home you can't afford. Many apartment complexes offer different units, so the rent prices listed online may not be accurate for the exact unit you tour. Therefore, it's always best to call the apartment complex to better understand their prices and determine whether or not they have anything available within your budget.
2. Good Lease Length
Most apartments have a year-long lease, but depending on your landlord, you may have options for a monthly lease that allows you to rent the home every month without a long-term commitment. For example, if you only need a six-month lease, don't sign a lease for a year-long lease because it means you'll get stuck buying yourself out of the remainder of the lease, or you'll have to continue to pay rent on that unit for the rest of the year.
Even if the lease length isn't mentioned on the website, most renters choose a yearly lease with the option to renew it when the year is up. However, you can always ask your landlord if they have alternative options based on your unique circumstances.
3. Location
The higher your budget, the more options you have for the location, giving you access to shops, restaurants, gas stations, and grocery stores. Unfortunately, if you have a small budget, you may not get the best locations. If you love the location and an apartment is within budget, you know you've found a good one that offers convenience at an affordable price.
Of course, the closer you are to the city, the fewer options you'll have for parking, and apartment homes may be smaller. Therefore, you may have to sacrifice some of your wants to get the best location and be within walking distance of your favorite places. Your apartment should be close to work, grocery stores, and dog parks if you have a pet.
4. A Pet Policy
Everyone loves pets. Even if you don't yet have a pet, an apartment with a pet policy that allows cats and dogs is a bright green flag because it gives you the option of getting a pet later if you want one. Many apartments may allow cats, and even fewer allow dogs. If you've always wanted to be a pet parent but never had the opportunity, look for an apartment that allows dogs and cats. However, keep in mind that landlords have the right to restrict the type of pet you have. Therefore, you may not be able to have a large dog breed in your apartment.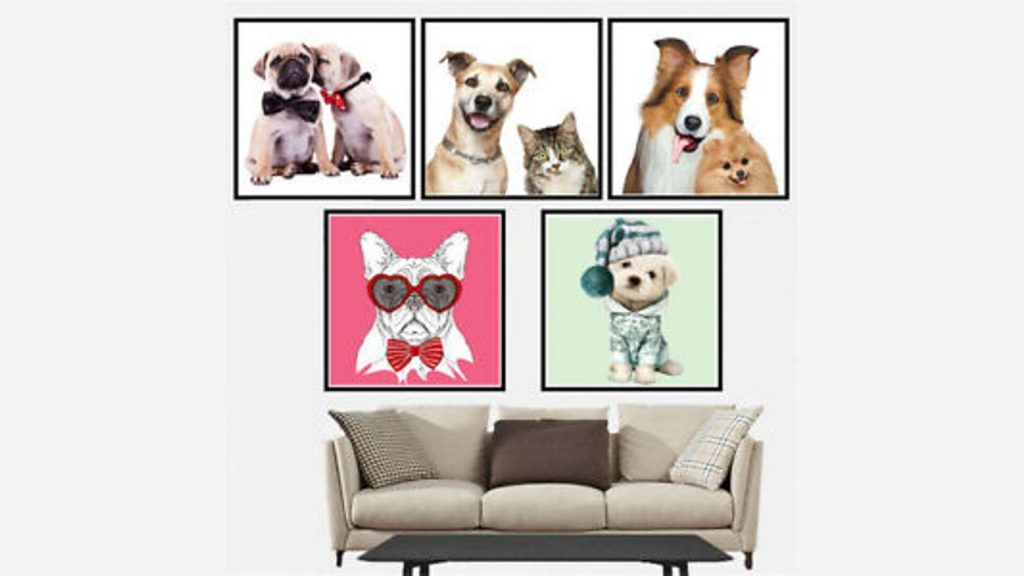 If you already have a dog or cat or you want to adopt one soon, ensure you understand a landlord's pet policy before signing a lease.
5. Well-Maintained
A well-maintained apartment complex has its grass trimmed and paint that isn't chipped. If the exterior of the apartments is aesthetically pleasing, they're likely just as beautiful on the inside. Of course, this isn't always the case, so you should always tour units before signing a lease for them. When you go inside the apartment, check that the carpets have been cleaned or replaced, the walls are painted, and the appliances are in good condition. You should also look for any signs of mold or water stains on the ceiling.
If the apartment looks well maintained on the inside and out and is within budget, and has amenities you love, you've likely found the right apartment for you.
6. Amenities
Apartment amenities vary depending on the home and complex, so make a list of the types of features you want in an apartment to help you prioritize. When touring apartments, you can bring a checklist to mark the amenities each apartment has and make the best choice for you. Amenities are non-essential features, but you can still have some that are must-haves on your list. Some amenities to look for include:
Pet-friendly community
In-unit washer and dryer
Air conditioning
Dishwasher
Parking
Online rent payment

7. Parking
We just mentioned parking as an amenity, but it might be a non-negotiable amenity for you, depending on if you own a vehicle and use it frequently. In some cities, owning and using a vehicle isn't necessary, but you'll still need somewhere to keep it. Meanwhile, in other places, you'll need your car right outside your home to use it every day. Always check for the parking you need before signing a lease to ensure you'll have easy access to your vehicle when you need it. If you use your car every day, you'll want it parked right outside, where you can conveniently park.
8. Utilities Are Included
In most cases, some utilities will be included in the rent, like gas or electricity. However, it's always best to know what's included and what you'll pay for yourself to help you accurately budget for your apartment. For example, if gas is included in rent, you get to save some money during the winter when you use the heat, so it's important to ask to help you accurately weigh the benefits of one apartment over another.
Final Thoughts
When looking for your next apartment, consider these green flags. Always make a list and prioritize your wants and needs when searching for a home, and stay within budget to ensure you'll always be able to afford rent.
Ashley Nielsen earned a B.S. degree in Business Administration Marketing at Point Loma Nazarene University. She is a freelance writer where she shares knowledge about general business, marketing, lifestyle, wellness or financial tips. During her free time she enjoys being outside, staying active, reading a book, or diving deep into her favorite music.